Our Staten Island Chiropractor
Helps You Achieve a Healthy Body
Call us at 718-698-5600 today.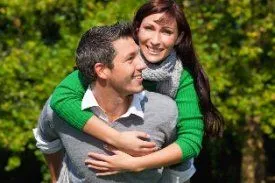 Our Staten Island chiropractor, Dr. Steven Albert invites you to learn more about pain relief and healthy living at The Healthy Body! We offer a number of different holistic health care options under the leadership of Dr. Albert. We call our practice "The Healthy Body" because we believe in doing much more than just treating an injury as it happens. We have dedicated ourselves to helping patients be as healthy as they can be, to minimize and prevent injuries or accidents, and assist patients in discovering true pain relief.
At The Healthy Body, we treat auto injury accident patients, workers compensation injuries, sports injuries and patients with acute as well as chronic pain conditions. Our services include Chiropractic Care, Physical Therapy, Acupuncture, Massage, MD, general wellness care, diet and weight loss counseling, and more. If you are focused on achieving the best health that you can and you want to feel better than you ever have, you have come to the right place. We accept nearly all types of insurance plans and we are experienced in completing and assisting with all claim forms as well.

Chiropractic Care, Physical Therapy,
and Massage Therapy
Dr. Albert uses gentle hands-on spinal manipulations to guide your spinal column into its proper position. Did you know that even one misaligned vertebrae in your back or neck can be the cause of chronic pain in multiple areas of your body? If you have been in any injury accident or have suffered a workers compensation injury, it is always important to seek care as soon as possible. As we like to say here at The Healthy Body, "The sooner we see you, the sooner your recovery can start and the faster the recovery will be!"
In addition to Chiropractic Care, we also offer physical therapy, massage therapy, acupuncture, and orthotics. For patients requiring injury rehabilitation, we utilize physical therapy to re-train the body, improve flexibility and strengthen the injury to prevent future re-injuries. Massage therapy is offered in our center to help with pain reduction, lessening inflammation, improving circulation, and providing relaxation. We may use a combination of therapy types depending on the injury or pain condition. You as a patient are unique and we approach your case with that in mind. Our team of professionals will design the treatment plan that will get you maximum results.
Along with these therapeutic modalities, we provide acupuncture treatments to help each patient reach their healthy living goals. When our patients and our Health team work as together, all of our Staten Island patients have glowing health within their grasp.


Diet and Weight Loss Services
We truly understand that feeling healthy and looking the best that you can depends partially on maintaining a healthy and fit body. If you need to lose that extra weight that may have been causing you frustration for years, we are here to help with a different sort of solution. We will design a program for you that will help you to lose the weight and keep it off. Our plan uses healthy foods, in proper portions, so that you get the nutrients you need and feel satiated. We want to make sure that losing weight does not mean feeling deprived here at The Healthy Body!
Whether you are here for chiropractic care, physical therapy, massage therapy, acupuncture, weight management, or just for a wellness consultation with our team, we are glad to have you!

Call us at 718-698-5600
Dr. Steven Albert
Staten Island Chiropractor | The Healthy Body | 718-698-5600
271 Kelly Blvd.
Staten Island, NY 10314
---
Friends of The Healthy Body
Psychoeducational evaluation and learning assessment of ADHD, PDD, learning disability, ASD,and developmental delays.
neuropsychological evaluation of memory loss, impaired thinking, and cognitive disability following a brain injury in an auto, construction, or slip and fall accident.
---
Our Facebook Page