Staten Island Health Care Team
Promotes Holistic Healing
Our Staten Island Health Care team, including our Chiropractor, Physical Therapist, MD, Acupuncturist and Massage Therapist, has helped thousands of patients discover pain relief and live healthier, fitter, more enjoyable lives since 1997. Each member of our team has years of experience and provides each of our patients with comprehensive, effective and customized treatments. Our services include the latest advances in non-invasive, drug-free, natural treatments that stimulate healing from within. Our goal is to root out the underlying reason for the pain so the problem does not return. We are passionate about helping people find relief so they can accomplish their optimum health goals!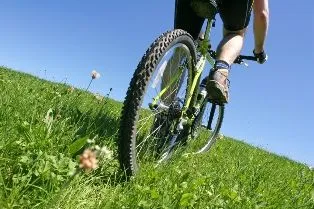 Staten Island Chiropractic Care Relieves Back Pain, Headaches and More
Each chiropractor on our Staten Island chiropractic team constantly delves into the latest research on spinal health, musculoskeletal disorders, and soft tissue therapies, so that we can provide lasting, high-quality relief fromback pain,headaches, neck pain, sciatica and a long list of other painful conditions. If a patient suffers chronic pain with a difficult-to-define source (possibly years of poor posture or ergonomic habits), we can diagnose where the spine is misaligned and pinching nerves. We then map out a treatment plan including precise, gentle spinal adjustments to bring the spine back into natural position and relieve the nerves.
For patients who have suffered an injury in a car accident, a work or sports injury, or any other injury, we utilize chiropractic andphysical therapywith a number of treatment modalities to help the body heal from within and become strong, pain-free and flexible again. Starting with diagnosing the extent of the injury, we tailor each physical therapy exercise and work hardening regimen to the individual. Our work hardening program provides ergonomic training and strengthening while doing simulated work activities to prevent future injury. Wecan also provide custom orthotics and supports that help balance the body and prevent other musculoskeletal problems down the road.
To make injury recovery easier, we provide several therapies that stimulate healing, flexibility and pain relief from within, such asmassage therapy, cold laser therapy, cryotherapy, ultrasound, interferential electrical muscle stimulation, microamperage neural stimulation, mechanical traction, moist heat and paraffin baths. We also encourage each of our patients to engage in our nutritional counseling program. By giving an injured body the critical nutrients it needs, we encourage the body to heal faster. We have had many patients enjoy weight loss on our program too.
Both massage therapy and acupuncture also complement and enhance our other treatments. Acupuncture has been relieving pain throughout Asia for well over 2000 years, and massage boasts reams of scientific research about its medical and therapeutic benefits for relieving chronic pain, reducing stress and accelerating rehabilitation after an injury. Our greatest goal with each treatment is to help patients feel better from inside out… quickly and naturally.
Call us today at 718-698-5600 to learn more.